Own a Franchise
Steps to Ownership
Run Your Own English Business School
Just follow these steps, and find out how Pingu's English can help make your business plan a reality.
Contact us today and take your first step towards ownership of a franchise that makes a real difference to children's lives.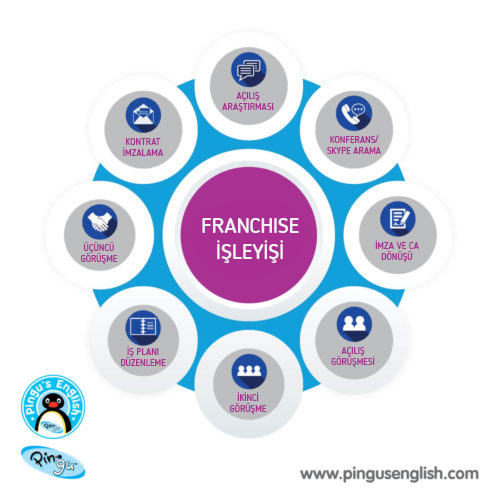 Designing your Pingu's English Schools
Creating a visual identity for Pingu's English has a clear objective: to provoke an immediate recognition of the Pingu's English Brand and value it stands for.
On our Extranet dedicated for our partners you will find the guidelines and artworks ready for you for the: EXTERIOR SIGNAGE, RECEPTION AREA, PARENTS' AREA, INFORMAL PLAY AREA, CLASSROOMS, COMPUTER AREA, PINGULAND, BACK-END ADMINISTRATION FACILITIES, BATHROOM.
We therefore encourage and support you and your architect/interior designer to follow our design to look as every Official Authorized Pingu's English School looks like.